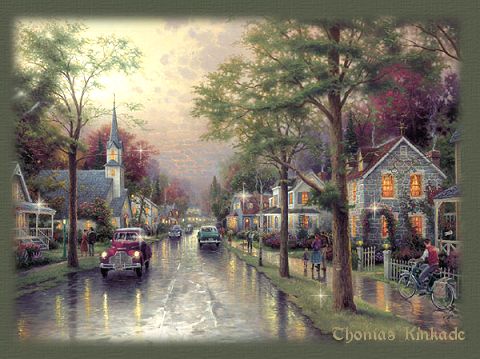 I ran across a book one day
At a flea market seller's stall
I said, "What do you want for this?"
He sighed, "Fifty cents is all."

It looked quite old and dirty
But some recipes looked good
I put it on my nightstand
I would read it when I could



That night I wiped the cover
And took a peek inside
I found more than some recipes
This was a sweet surprise

The well-worn pages told me
About this woman's life
Each family member's favorites
Were marked and noted twice



Her first pot roast was stringy
She noted with shaky hand
Her new husband had eaten it
But said it was so bland!

Favorite cakes were circled there,
Sometimes there was a smudge
"This is Jimmy's favorite"
Had a trace of chocolate fudge!



Through the angel cakes and fritters
I saw a pattern form
Notes were made throughout this book
So tattered, and so worn

Old coupons were still in the back
I found a pocket there
And in the very bottom
A dry rose, a lock of hair



Bits of poems and sage advice
Were scribbled through the book
She took me through her life and past
I learned more than what to cook

I think what bothered me the most
Was the inscription in the front
"I give this book to my daughter Jen,
I hope it helps you some."



I wonder why the book was there
Obviously cast aside
It represented a mother's heart
All the love she held inside

From baby food and funeral pie
My eyes were close to sleep
I smiled and thought, "Don't worry Mom"
Your treasure I will keep



Next morning I wrapped the book
In tissue, clean and white
I look forward to my visits there
Each and every night

I knew I'd found some memories
Worth more than purest gold
I think I'll try the chicken soup
That cured Aunt Mabel's cold...



Karen Shaw Matteson
© 2001

Life is no brief candle to me.
It is a sort of spendid torch which I have got hold of for the moment,
and I want to make it burn as brightly as possible
before handing it on to future generations.

~George Bernard Shaw


include("./PHP/signupcode.html"); ?>
include("./PHP/dropdown.html"); ?>
Note: WebTv and non-JavaScript browser users,
please go "Home" for text links

include("./PHP/sendto.html"); ?>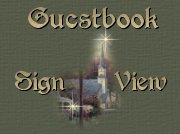 All poetry written by Karen Shaw Matteson is copyrighted and may not be used without express written permission from the author herself, if it is found on this site or any other.
Thank you.


Artwork © Copyright Thomas Kinkade
is used with permission for this site, and is not to be
taken from this page. Thank you.
Visit Thomas Kinkade - Painter of Light today.


Midi is "Good Friends" from Lorraine's Midis
Background graphics and creation of this site
Copyright © 2001 "Lasting Light" and



All Rights Reserved