"God doesn't have to put his name on the corner of
every meadow, because nobody else makes meadows.

~~Cecil Laird

I come here at sunset
When earth sings her song
Of days long forgotten
My heart hums along



The peace that I find here
Cannot be compared
The splashes of color!
The scented fresh air!



I can't help but wonder
If oneday I'll find
This paradise has succumbed
To the greed of the times



Oh magical prairie
You soothe and inspire
America's heartland
At it's finest hour...



Karen Shaw Matteson
© 2001

The above image was created on a private 40 acre tract of Virgin Prairie in Central Iowa. You are looking at an endangered land..every bit as endangered as the Rain Forest. America... look at the beauty and remember your Heartland as we celebrate Independence Day.



include("./PHP/signupcode.html"); ?>
include("./PHP/dropdown.html"); ?>

Note: WebTv and non-JavaScript browser users,
please go "Home" for text links


include("./PHP/sendto.html"); ?>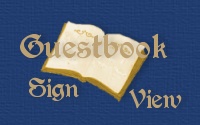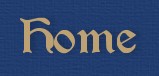 All poetry written by Karen Shaw Matteson is copyrighted and may not be used without express written permission from the author herself, if it is found on this site or any other.
Thank you.

Photo © Copyright Gary D. Tonhouse 2001
is used with permission for this site, and is not to be
taken from this page. Thank you.
Visit Nature Photography by Gary D. Tonhouse today.


Midi is "Brian's Song" from
Dolphin Dreams midis