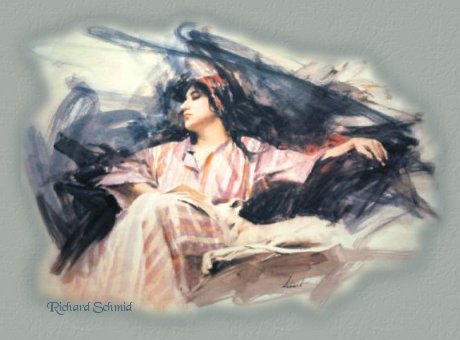 If it weren't so foggy
I could see the way
But on a night like this
It's best that I stay
Within my home
Warm and safe
Away from the crowds
And the hectic pace
I find my book
Stuck on page fifty-six
I read a paragraph or two
But the meaning doesn't click
My mind's off somewhere
In a warmer place
Where the sun shines bright
On my upturned face
Sandy beaches line this shore
That I stroll upon
Oh, wouldn't it be lovely
Such pure and total bliss
To be there instead of here
On a night like this...

Karen Shaw Matteson
© 2001
It's not what you look at that matters,
it's what you see.
~Henry David Thoreau~

Note: WebTv and non-JavaScript browser users,
please go "Home" for text links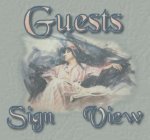 All poetry written by Karen Shaw Matteson is copyrighted and may not be used without express written permission from the author herself, if it is found on this site or any other.
Thank you.
Artwork "Robin and Whippet" © Richard Schmid,
used with permission and not to be removed
from this page...thank you.
Visit Richard Schmid Oil Paintings.
Original Midi D.W. Folsom © "Mist On The Water"
The Artist's Lair