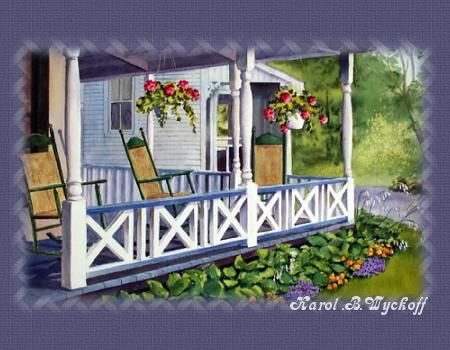 Pull up a chair and let me say
I'm happy you stopped by today
I've waited long to see your face
Since the day you left without a trace



I've missed that time we used to spend
Covering every subject without end
I can't seem to fill the void you left
Memories are only second best



If from this world you've truly gone
Why do I feel you in each dawn?
The calling of a lonesome dove
Reminds me you're not here to love



I hold these secrets in my heart
From the moment we were forced to part
But please sit down and rest a while
I'll make iced tea, oh there's that smile!



There's so much catching up to do
From this extended interlude
Just promise me that you won't leave
It's not becoming when I grieve



Did you feel that breeze? It just might rain!
Did I say I'm glad you're home again?
If I'm dreaming, please don't let me know,
Our last visit was just too long ago



Karen Shaw Matteson
© 2001


I like to think that we
are never really alone,
because I can take
God with me
and yet leave Him
there with you as well

~~Letter from a soldier to his wife,
no date or author known





include("./PHP/signupcode.html"); ?>
include("./PHP/dropdown.html"); ?>
Note: WebTv and non-JavaScript browser users,
please go "Home" for text links



include("./PHP/sendto.html"); ?>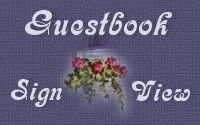 All poetry written by Karen Shaw Matteson is copyrighted and may not be used without express written permission from the author herself, if it is found on this site or any other.
Thank you.
Artwork used on this page is "Verandah", used with permission,
and is copyright © Karol B. Wyckoff
You can see more of Karol's art work at Karol B. Wyckoff Studio


Midi "Hey Jude" from Shirley's World Of Favorite MIDI