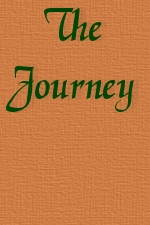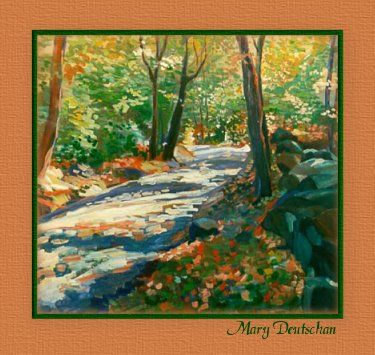 I need courage for the journey
Strength to find the way
A place where I can find some rest
Though I know I cannot stay



My work is still not finished
There's so much that's left to do
I'm carrying a heavy load
Will I ever make it through?



There's respite in the darkness
My heart beats strong and true
I'm off again at morning
Before the sun can melt the dew



Autumn leaves swirl all around me
Gold and crimson catch my eye
This breeze comes right from heaven
Like a silent lullabye



How long have I been traveling?
How much distance is still left?
Will I meet another stranger?
Or find a friend instead



If you should see me passing by
Please say a prayer for me
And I will do the same for you
For who knows where our roads lead



Karen Shaw Matteson
©2002

The winds will blow their own freshness into you,
and the storms their energy,
while cares will drop away from you
like the leaves of Autumn.

Fall poem by John Muir



Note: WebTv and non-JavaScript browser users,
please go "Home" for text links


All poetry written by Karen Shaw Matteson is copyrighted and may not be used without express written permission from the author herself, if it is found on this site or any other.
Thank you.
Artwork © Copyright Mary Deutscham
is used with permission,
and is not to be taken from this page. Thank you.
Visit Mary Deutscham Paintings today.


Visit Dolphin Dream Midi's