Gliding on the winds of change
Holding fast to every dream
The person that I used be
Has changed so much, it seems

Time has made me what I am
Every place that I have been
Has etched it's image on my mind
And sometimes I return again



The universe unfurls to me
In it's beauty and it's might
As I travel through this life of mine
Through the darkness into the light

Some dreams have vanished in the mist
Some never leave my heart
I cannot explain or understand
When did they ever start?



What difference does it really make?
I'm here just for a while
And the sweetest treasure I can know
Is traced upon your smile

I've known warmth in deepest winter
I've had sunshine when it rained
I've won and lost and given up
Only to start out fresh again



I've said goodby more than I'd like
Each departure so bittersweet
But new beginnings wait for me
To make my life complete

The hugs, the laughter carry me
To a place that I must go
What destination can it be?
Only God can really know


Karen Shaw Matteson
© 2002
I shall be telling this with a sigh
Somewhere ages and ages hence:
Two roads diverged in a wood, and I --
I took the one less traveled by,
And that has made all the difference.
- Robert Frost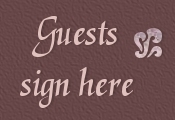 Note: WebTv and non-JavaScript browser users,
please go "Home" for text links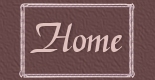 All poetry written by Karen Shaw Matteson is copyrighted and may not be used without express written permission from the author herself, if it is found on this site or any other.
Thank you.
Artwork "Carmel - Ocean Ave on a rainy afternoon" by Thomas Kinkade ©
is used with permission for this site, and is not to be
taken from this page. Thank you.
Visit Thomas Kinkade~Painter of light today.




"St. Elmos Fire" midi from
Tammy's Midis