They say there is magic
And I'm hoping it's true
For it seems to be sprinkled
In all that you do

I was lonely and wandering
Without dreams, without sight
You extended your hand
In the darkest of nights

Life has few surprises
That make a heart sing
But the beauty of friendship
Helps ease every sting

When I'm feeling so down,
And nothing's going quite right
Your friendship enfolds me
In a circle of light

Karen Shaw Matteson
© 2001
We should seize every opportunity
to give encouragement.
Encouragement is oxygen
to the soul.
George M. Adams



include("./PHP/signupcode.html"); ?>
include("./PHP/dropdown.html"); ?>
Note: WebTv and non-JavaScript browser users,
please go "Home" for text links

include("./PHP/sendto.html"); ?>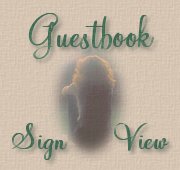 All poetry written by Karen Shaw Matteson is copyrighted and may not be used without express written permission from the author herself, if it is found on this site or any other.
Thank you.
Photo © Copyright Michael Alexenko 2000
is used with permission for this site, and is not to be
taken from this page. Thank you.
Visit Creative Imagery today.


Midi "What a Difference You've Made in My Life" from
MichaelAngel's Hopeless Romantic Music