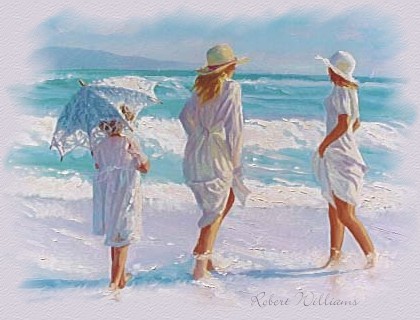 May still waters soothe your soul
When trouble comes your way

May the sun warm your tired spirit
When you've had a difficult day

May the sands of time not diminish
This sweet friendship that we share
May you know within your deepest heart
I'm a friend who's always there

This life is just a passing thing
May the trip be kind to you
This simple prayer is sent with love
For all the the special things you do

Karen Shaw Matteson
©2003


Go where you will, on land or on sea
Iíll share all your sorrows and cares
and at night when I kneel by my bedside to pray
Iíll remember you, dear, in my prayers.
~ unknown ~
Note: WebTv and non-JavaScript browser users,
please go "Home" for text links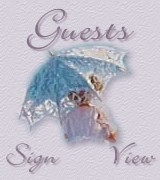 All poetry written by Karen Shaw Matteson is copyrighted and may not be used without express written permission from the author herself, if it is found on this site or any other.
Thank you.
Artwork "Sprint Morning" © Robert Williams,
used with permission and not to be removed
from this page...thank you.
Visit Robert Williams Fine Art.
"You'll Never Walk Alone"
by Gerry & The Pacemakers
Please support them and buy their music