There is not a heart but
has it's moments of longing,
yearning for something better,
nobler, holier than it knows now.
~Henry Ward Beecher


include("./PHP/signupcode.html"); ?>
include("./PHP/dropdown.html"); ?>
Note: WebTv and non-JavaScript browser users,
please go "Home" for text links


include("./PHP/sendto.html"); ?>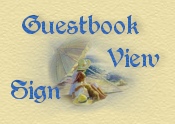 All poetry written by Karen Shaw Matteson is copyrighted and may not be used without express written permission from the author herself, if it is found on this site or any other.
Thank you.



Artwork used on this page is "Cherry Cove", used with permission, and is copyright Robert Williams. You can see more of his work at
Robert Williams Fine Art

Midi is "South Wind" from
Night Angel Productions