So shall a light that cannot fade
Beam on thee from on high,
And angel voices say to thee--
"These things shall never die."
~~ Charles Dickens
In a lonely green field
Your beauty shines bright
Lighting each corner
In the dazzling sunlight

You're a small prairie angel
An unexpected delight!
Dancing on breezes
From morning 'til night.

Observe this perfection
Only God could create
I hope that extinction
Will not be your fate

I won't soon forget
This vision I've seen
Of a yellow winged angel
With the soft feathered wings

Karen Shaw Matteson
©2001


Western Prairie Fringed Orchid
Plantanthera praeclara (Orchidaceae)
In 1989, as a result of critical declines,
the Western Prairie Fringed Orchid
was listed as a threatened species under both
the federal and state endangered species act.

If you wish to know more, please go here:
For Lack of a Moth the Orchid Is Lost




include("./PHP/signupcode.html"); ?>
include("./PHP/dropdown.html"); ?>
Note: WebTv and non-JavaScript browser users,
please go "Home" for text links


include("./PHP/sendto.html"); ?>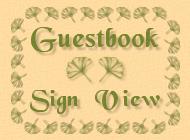 All poetry written by Karen Shaw Matteson is copyrighted and may not be used without express written permission from the author herself, if it is found on this site or any other.
Thank you.
Photo © Copyright Gary D. Tonhouse 2001
is used with permission for this site, and is not to be
taken from this page. Thank you.
Visit Nature Photography by Gary D. Tonhouse today.


Midi "Angelic" from Lorraine's Midi Page