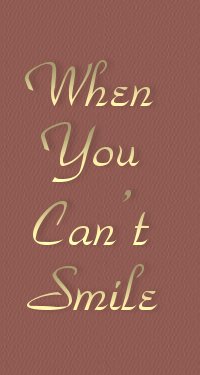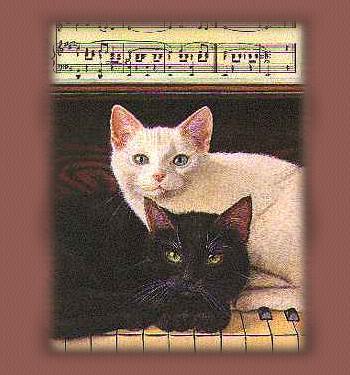 On those days when nothing's right
When sorrow seems to be your plight
Give a thought to me, I 'm always there
I'll lend a smile, you know I care!



If happiness seems far away
And dark clouds cover up the day
I'll send you something you can't find
A lovely thought to ease your mind



Life's journey may not be so smooth
But friends can lighten up your mood
Reach out to me, you'll find me there
When you feel lost and life's unfair



I'll lend this smile and helping hand
Knowing you will understand
One day I'll be reaching out to you
When it's my turn for feeling blue



So on this journey that we share
I'll keep you close in thought and prayer
May angels guard you all the while
But let me know, when you can't smile



Karen Shaw Matteson
© 2001





Oh, the comfort, the inexpressible comfort of feeling safe
with a person, having neither to weigh thoughts nor measure
words, but pouring them all out, just as they are, chaff and grain
together, certain that a faithful hand will take and sift them,
keeping what is worth keeping, and with a breath of kindness
blowing the rest away.

~Dinah Maria Mulock Craick


include("./PHP/signupcode.html"); ?>
include("./PHP/dropdown.html"); ?>

Note: WebTv and non-JavaScript browser users,
please go "Home" for text links include("./PHP/sendto.html"); ?>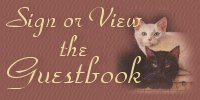 All poetry written by Karen Shaw Matteson is copyrighted and may not be used without express written permission from the author herself, if it is found on this site or any other.
Thank you.
Artwork used on this page is "Ebony and Ivory", used with permission,
and is copyright © Drew Strouble
You can see more of Drew's art work at Catmandrew


Midi "Here There Everywhere" from Shirley's World Of Favorite MIDI