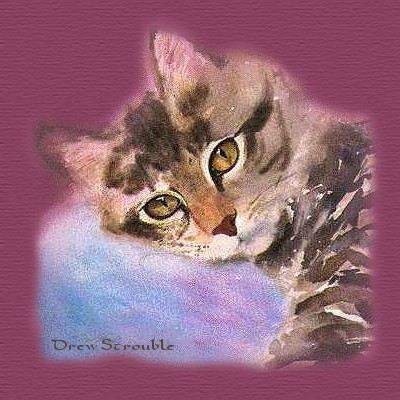 Who can believe that there is
no soul behind those luminous eyes!"
~Theophile Gautier


I see you suffering
and there's nothing I can do
They say you're just a cat
But that's not how I see you



Your quiet ways and gentle heart
Are there for all to see
I miss you now that you aren't here
You were a friend to me



I don't regret the time we spent
So brief, yet oh so nice
Tender creatures like yourself
Bring sunshine to our lives



You didn't ask for anything
And I thank the Lord above
For this small part of creation
Who brought me so much love


Karen Shaw Matteson

© 2001



A few words for a companion who gave so much,
from someone who won't forget her.
This is dedicated to all pets everywhere, and especially
to Tink, Mindy Kate, and Misha Sue, and Spike.


When she walked....
she stretched out long and thin like a little tiger,
and held her head high to look over the grass
as if she were treading the jungle."

~Sarah Orne Jewett




include("./PHP/signupcode.html"); ?>
include("./PHP/dropdown.html"); ?>

Note: WebTv and non-JavaScript browser users,
please go "Home" for text links


include("./PHP/sendto.html"); ?>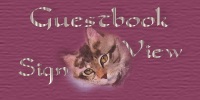 All poetry written by Karen Shaw Matteson is copyrighted and may not be used without express written permission from the author herself, if it is found on this site or any other.
Thank you.


Artwork used on this page is "Love Eyes", used with permission, and is copyright © Drew Strouble. You can see more of Drew's work at Catmandrew

Midi is "Awakening" from
Dolphin Dream's Midis