Light dispelled darkness
The day He was born
Held fast in your arms
That first Christmas morn
Oh Mary, you kept him
So close and so safe
The Savior made flesh
To stand in my place
And carry the burdens
The world could not bear
And right all the wrongs
With strength that is rare
How perfect the moment
How humble the place
you fulfilled your great mission
With courage and grace
On this Christmas morning
The gift I love most
Is the Savior you brought forth
Who now holds me close.

Karen Shaw Matteson
© 2001


But the angel said to them, "Do not be afraid.
I bring you good news of great joy that will be for all the people.
Today in the town of David a Savior has been born
to you; he is Christ the Lord."
Luke 2:10-11
Note: WebTv and non-JavaScript browser users,
please go "Home" for text links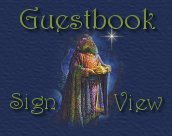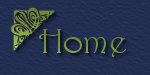 All poetry written by Karen Shaw Matteson is copyrighted and may not be used without express written permission from the author herself, if it is found on this site or any other.
Thank you.


Artwork © Copyright Tom duBois
provided courtesy of Christ-Centered Art


Midi "Still, Still, Still" from The Woodshed